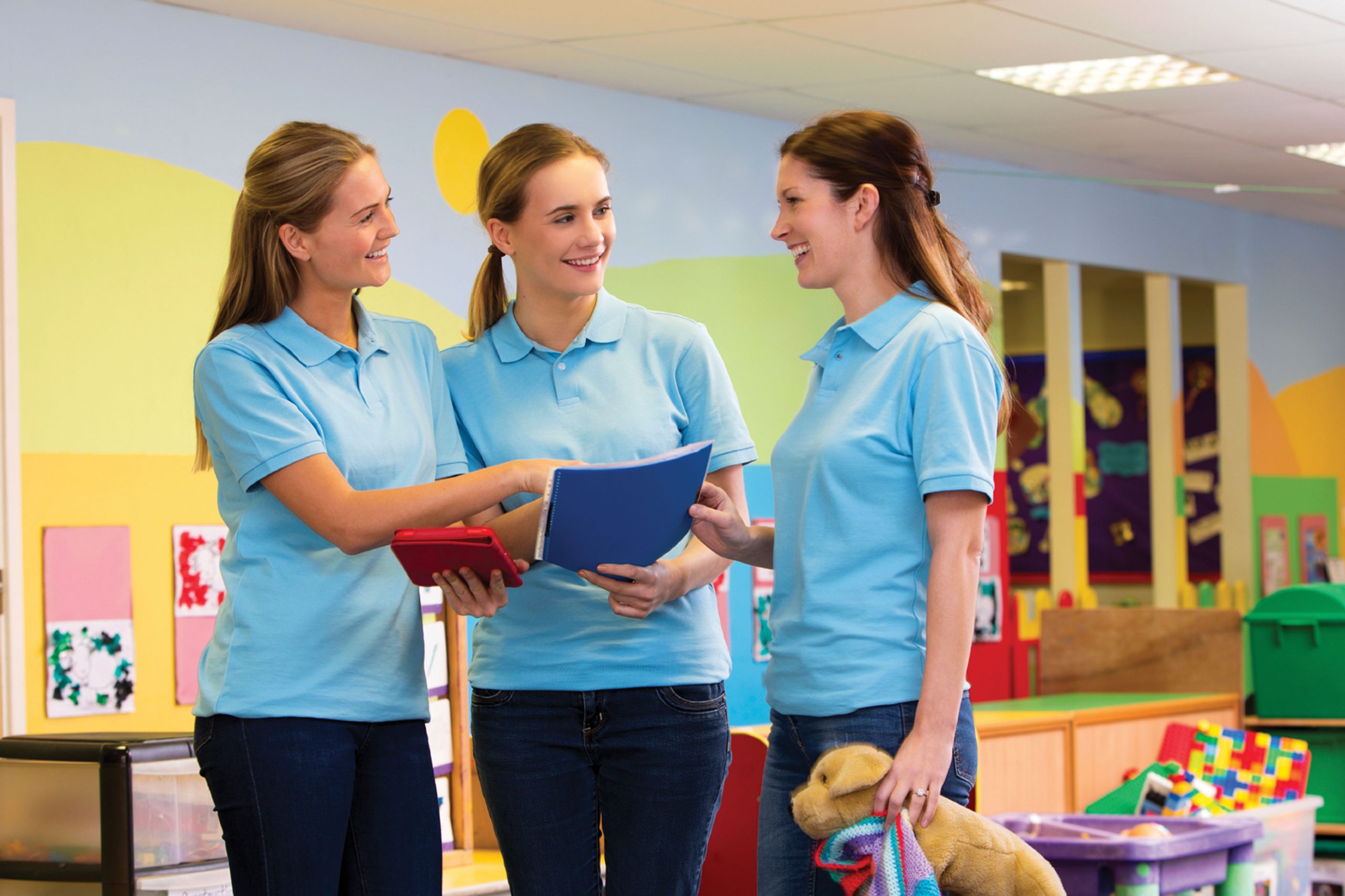 Change in the workplace may be inevitable in the face of the COVID-19 pandemic, but for early learning centres it's the people who will continue to ensure a business is set up for success, and that's not changing. So, it's timely now to refocus on building employee happiness and genuine loyalty, both during the performance management process and throughout the year. At many times during 2020, I've heard colleagues, friends and family members reflect on how they've reassessed what's important to them, in both their personal and professional lives. Basic habits once taken for granted have become much-longed-for experiences, and the desire for belonging and certainty is ever-present at home and in the workplace. For early learning leaders, looking after our educators has never been more important, and it's a great opportunity to take time for your own reflection, reinvest in your people and build happier teams.
Recognize and value your most precious resource
The HR trends emerging out of 2020 point to the importance of the holistic employee experience, from on-boarding to team communications and throughout the formal performance management process. We need to be investing in improving satisfaction and generating greater employee loyalty. We should be encouraging buy-in to the company's vision, fostering support of one another within the team and boosting productivity with processes that work the way your people do. Jae Fraser is a passionate early learning leader and Founder of The Scholars Group, which includes nine Little Scholars centres in Queensland. Jae joined ChildHR's podcast The Early Word recently, and he reinforced the link between strong teams and effective centres. "That's a sign of success – surrounding yourself with really quality people that are almost better than you. Every single centre is different. No one knows these communities better than the people living in them, so use your people because they're the best resource you have." – Jae Fraser, Founder – The Scholars Group
Let your teams shine
Jae also spoke about the impact of the COVID-19 pandemic, and how the people in his centres stepped up to the challenge. "What we had to deal with very quickly was fear, and reassurance. So many people were relying on us to tell them what was happening next, but the reality was we were learning at the same time as everyone else. And we needed to make sure that our staff firstly were comfortable and confident in what we were doing and that we were across it, and that they had their jobs and they were safe. But then make them comfortable enough to keep the parents comfortable and reassure them." – Jae Fraser, Founder – The Scholars Group
Use team building to increase centre efficiency
A happy educator will be a great contributor to your business, and regular feedback can be incredibly powerful. When you tell your educators they've done something wonderful, make sure you share it with the broader team and capture that positive feedback for a future appraisal.
Acknowledging your educators' performance and openly rewarding behaviors that show initiative and accountability can have a significant impact and a trickle-down effect on productivity and children's development.
Use tools to keep teams – and yourself – on the right track
Get your house in order before 2021 ends and tap into ChildHR's solutions for streamlining HR management. Policy updates in accordance with COVID-19 and legislative changes are a must-do for centre operators, and performance review tools will help capture praise for your educators' efforts.
As we move closer towards a fresh start, remember the investment you put into our staff during the challenges of COVID-19 to build strong, resilient teams and make sure they are rested, enthused and ready to return to hopefully a more normalized position in the new year.
Author credit:
Barry Lehrer has built successful tech companies from the ground up, including DiffuzeHR and ChildHR. After two decades of experience running small businesses, he combines extensive business marketing and HR experience with a passion for thought-leadership and innovative tech products that solve everyday problems for businesses.